3/30/18 10:30 a.m. Shady Rest was fun for a 1-hour kick and glide session, but the area is basically cooked. If I want to xc ski any more I will have to go up to Tamarack and ski the free trail...at least until the xc center shuts down for the season and before the area is opened up to snomo's (4/16 every year).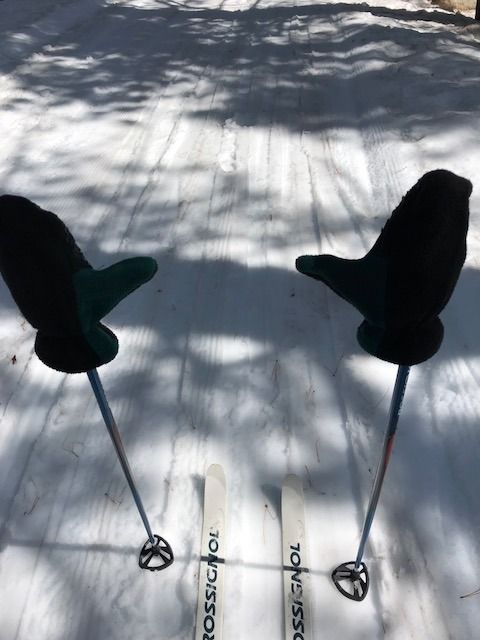 Look familiar Cheapski and ride395?
I built a tiny snow person on one of the picnic tables before skiing away.