11/23 Tues. eve 6:00 p.m. Skipunk, calisnow and I met for sushi at the Whitebark inside the Westin. They have a full sushi bar open 7 nights a week. It was their last half off sushi Tues. in Nov. Regular prices were a bit high, but it was fairly reasonable at half off. Full price rolls ranged from $7-$16, 2 piece Nigiri ranged from $5-$7 and 5 or more pcs from $14-$28 up to $18-$32.
Our server was a nice gal and fairly attentive, then we'd lose her for a while. The service seemed a bit frazzled last night, probably working out the pre-holiday kinks.
This was the winter wonderland view from our table.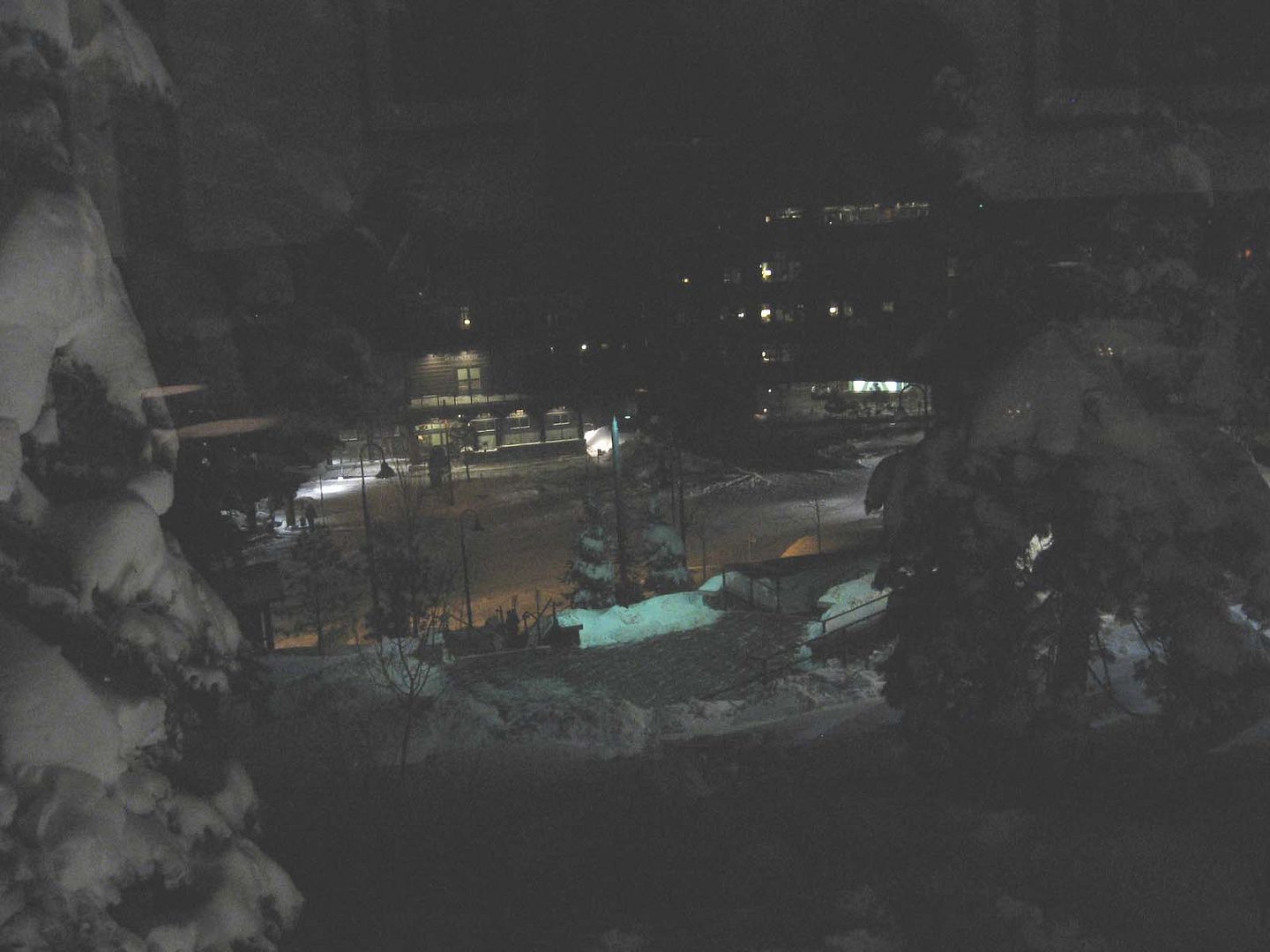 The boyz shared Shishito peppers and Edamame and said the peppers were pretty hot...I passed. They had a couple of large Japanese beers and Skipunk and I shared a large sake.
Monache Torched: snow crab, avo, cuc, topped with dynamite scallops and truffled micro wasabi. This was very tasty and my favorite out of three rolls.
Crab Thai: kaffir dusted soft shell crab, basil, mint, maguro, cuc, spicy peanut sauce. I wasn't wild about the basil and mint in this roll.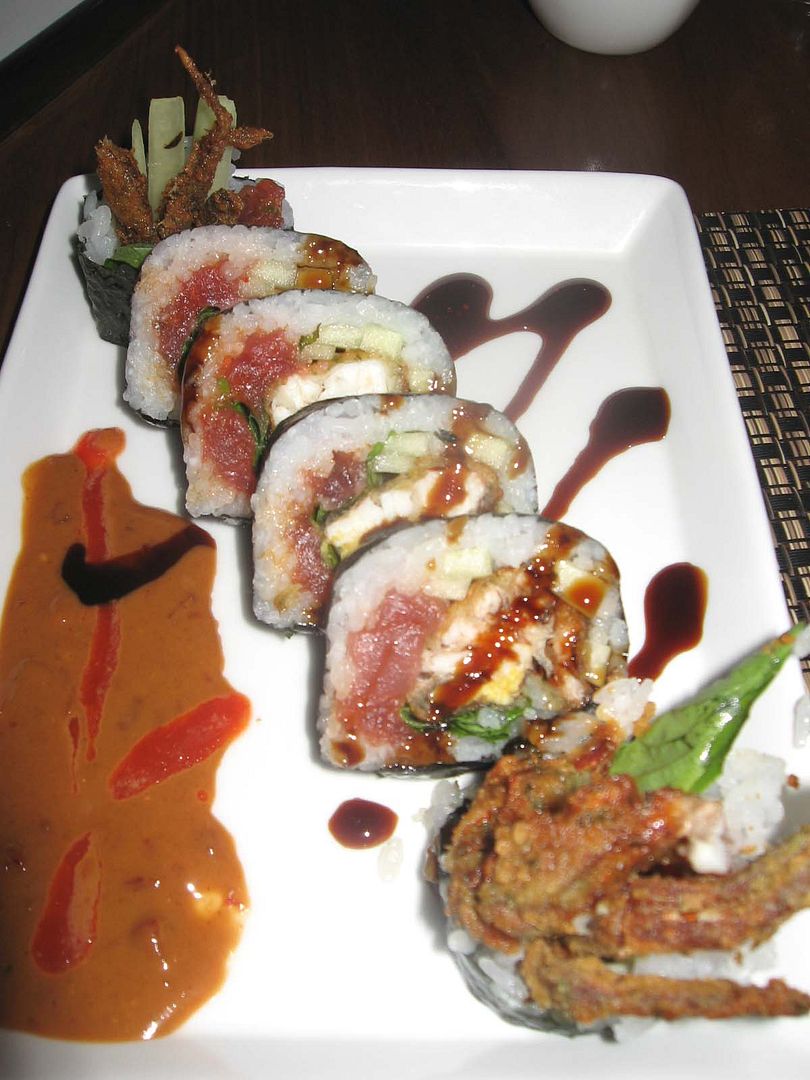 Crisp duo of tuna: maguro, tombo, asparagus, cuc, yamagobo, tobiko, mango curry emulsion. Skipunk didn't care for the curry in this roll, but I didn't find it overbearing and I usually don't like curry.
The sky was finally clearing and the moon came out with a big ring around it. I tried to zoom in and shoot this through the pine trees. Still very windy and cold at 15 degrees.
We also ordered some maguro, yellowtail and albacore Nigiri which was all very tender and good.
Calisnow and I...skipunk asked that his photo not be posted. The boyz ended up treating me for my soon-to-be birthday...how nice!
Thanks guys..I had a great evening!