Who would have thunk that all the snow which was was in our driveway and our snow storage pile could have been nearly gone by April 30th? We thought we'd still be dealing with it for the first-half of May at least!
1/11/17
I began my gardening prep this morning and was outside for 4 hours. It reached 64 at our place today! Raked the gardens, sprinkled some plant food on them, then put some snow on top of that for some self-watering. Once SG came outside, he raked the cinders off the lawn and swept the driveway (I swept yesterday, but he can put more muscle in it and do a better job) and got down all my flower pots, the hose, our screens and the lounge chairs we use on our back deck. Felt great to be outside in the warm sunshine in a t-shirt and shorts and to get so much accomplished today.
A few Crocus popped up in the last few days.
Before:
This is what's left of the snow on our small flower bed.
During:
After: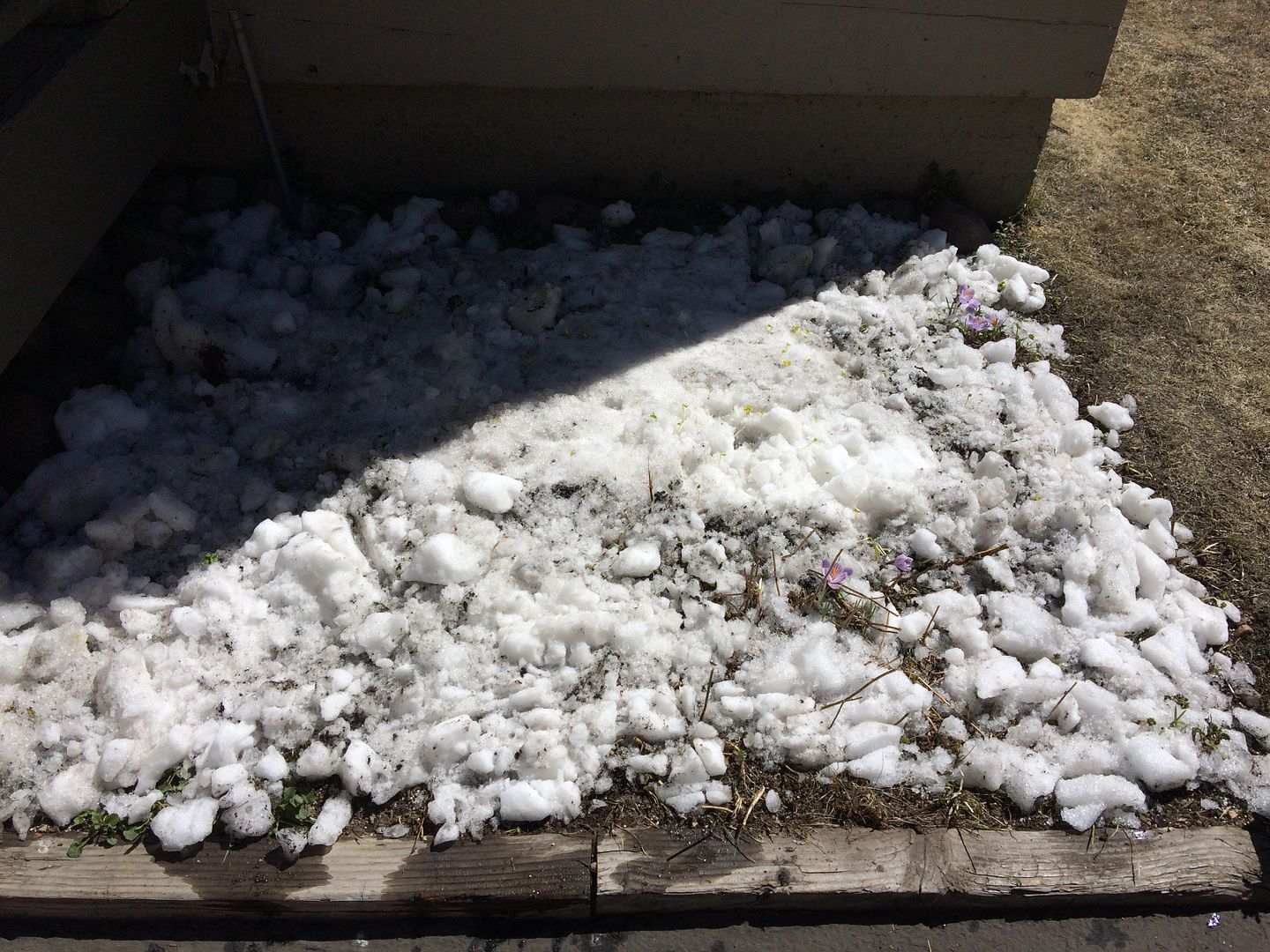 Before:
This is what's left of our snow storage pile.
During:
Mr. Robin Redbreast stopped by to check for worms and got one.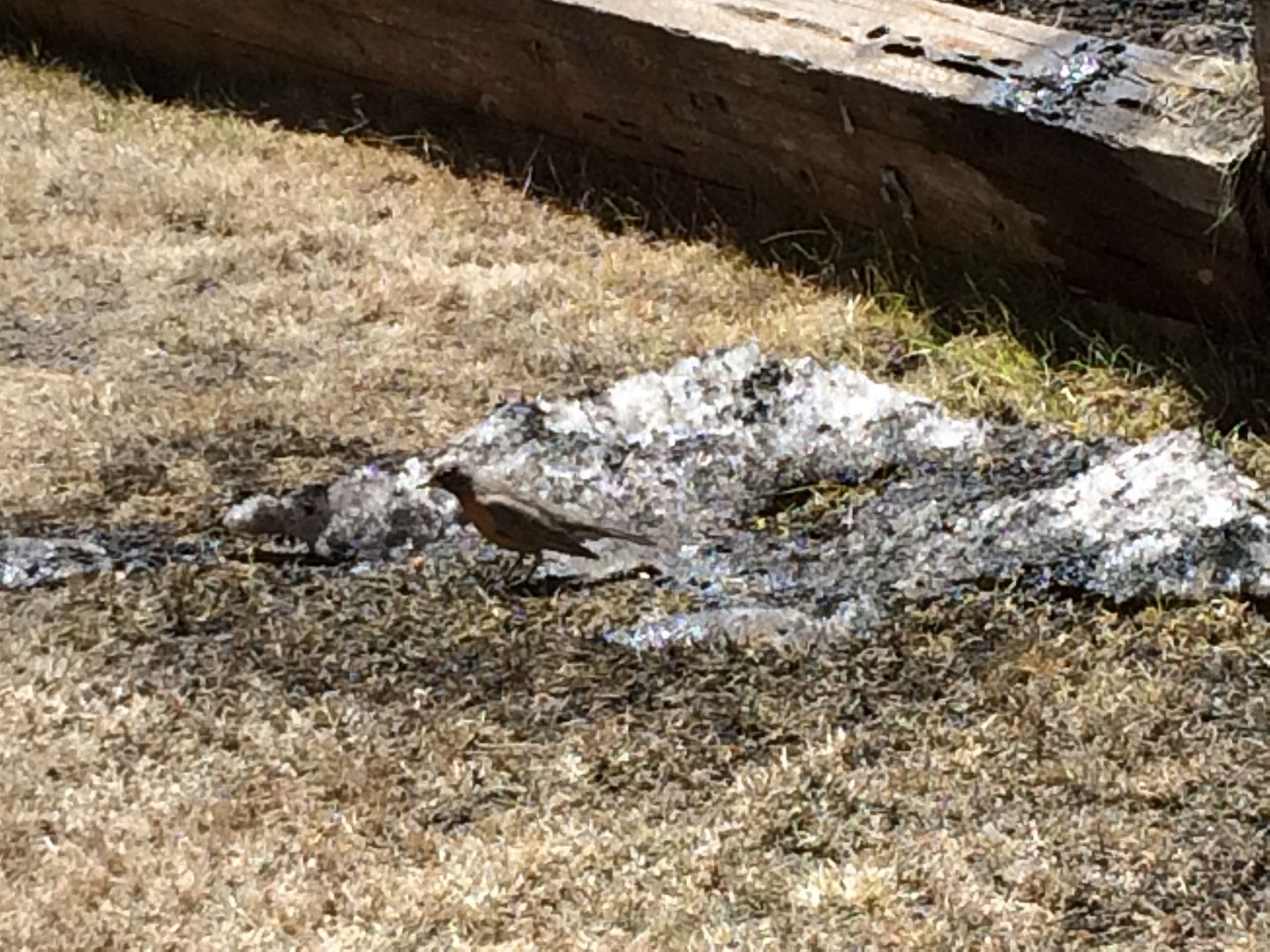 Then a Bumble Bee came to enjoy our Crocus.
After:
I chopped into the snow on the slope to use for watering the large garden.
Before:
Our large flower bed after raking and fertilizing.
After:
Used some of the snow to water the large flower bed. Should have enough snow left for the next day or two to use again. Then the hose gets hooked up.
Last fall a tree service came and chopped down the big pine tree that used to be at the end of our driveway (you can see the stump in the first large flower bed shot). The roots were getting into the sewer and the tree was touching the roof of the self-storage building next door. The crew also took down two smaller pines between that building and the one behind us. This little pine is "Junior" and we actually have about 4-5 other tiny ones that started growing on the slope the last two summers. Poor Junior was completely buried under our snow storage pile this winter and when it emerged most of its pine needles were brown, so we're not sure it is going to make it.